As I typed the tags for this post, I thought about how often I think of myself as not having style! Sometimes I try to look nice an accessorize, but usually I throw on whatever I can find that looks comfy. Lately I have been wearing more skirts because it has been SO HOT!!
Today my coworker said I looked like I should be in the Hamptons; I think she meant at the boardwalk. Haha thanks to the iPhone front camera for these lunchbreak shots!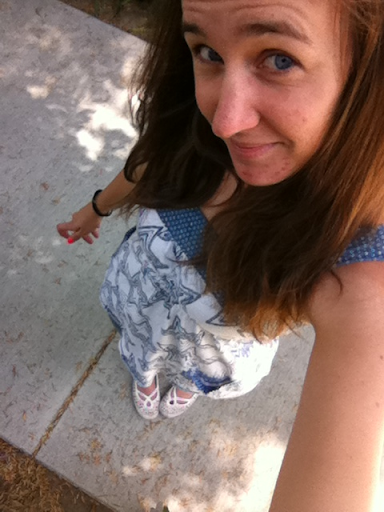 What did you wear today? Do you normally try to wear "outfits," or just whatever comes out of the closet??